BGT - Battle's Got Talent!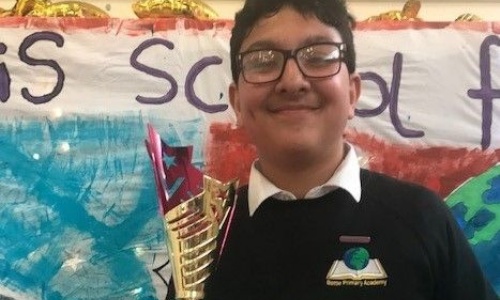 The last week of 2018-19 saw the long awaited final of BGT. It is fair to say the audience, including pupils, staff and parents, were well entertained.
Mrs Davies coordinated a fantastic afternoon, including singing, dancing, magic and gymnastics. At the end of it all, Sam was crowned the BGT winner for his fantastic drumming which saw the roof come off as the children sang along to Old Town Road.
A marvellous feel good end to our term and a tradition to build onnext year.